Welcome to the #MyAli Campaign brought to you by the MCE
Visit the website by clicking on the poster below: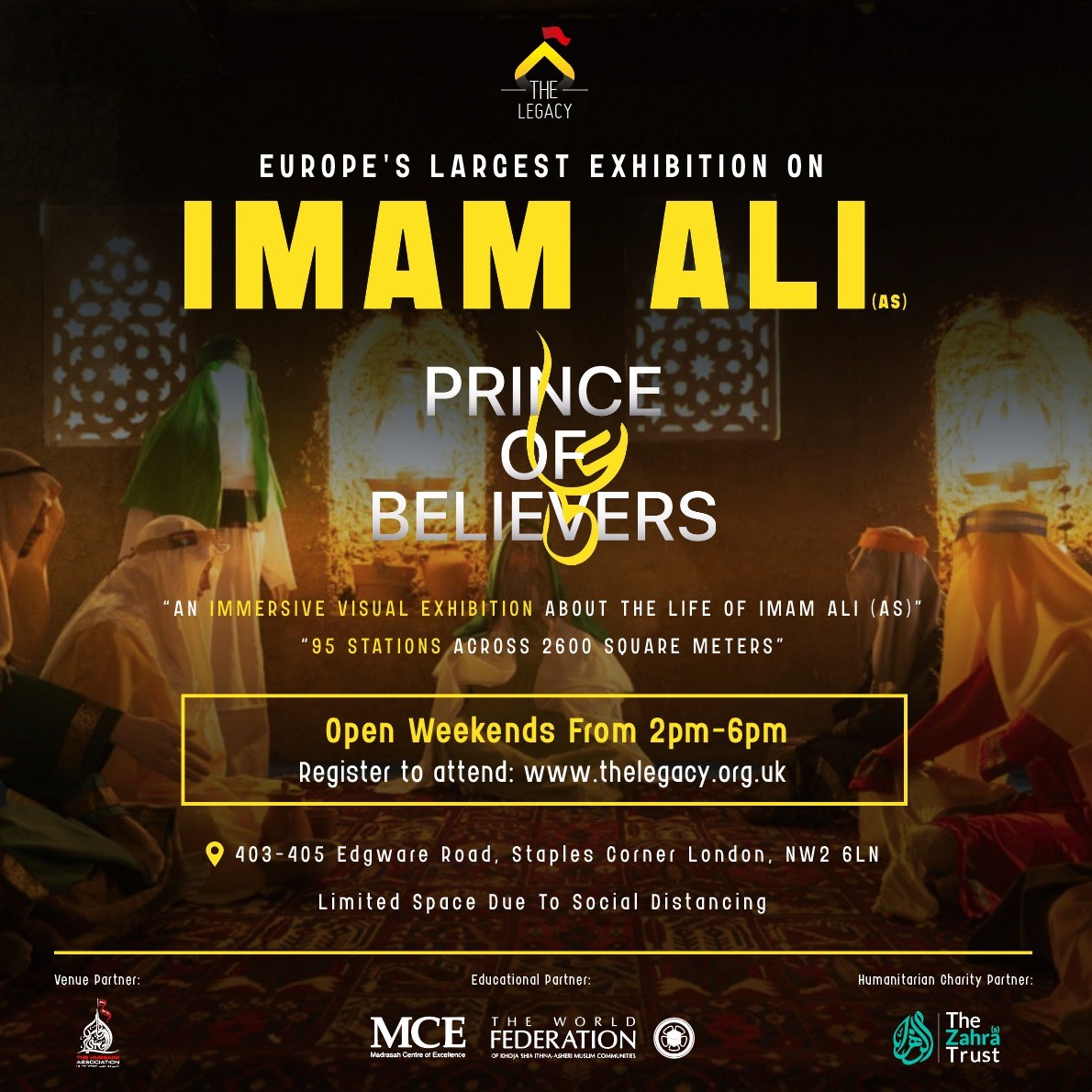 On the auspicious occasion of the birth of Rasulullah (s), the MCE is delighted to present every Tarbiyah curriculum madrasah student with a Golden Ticket to visit The Prince of Believers – Imam Ali (a) Exhibition in London.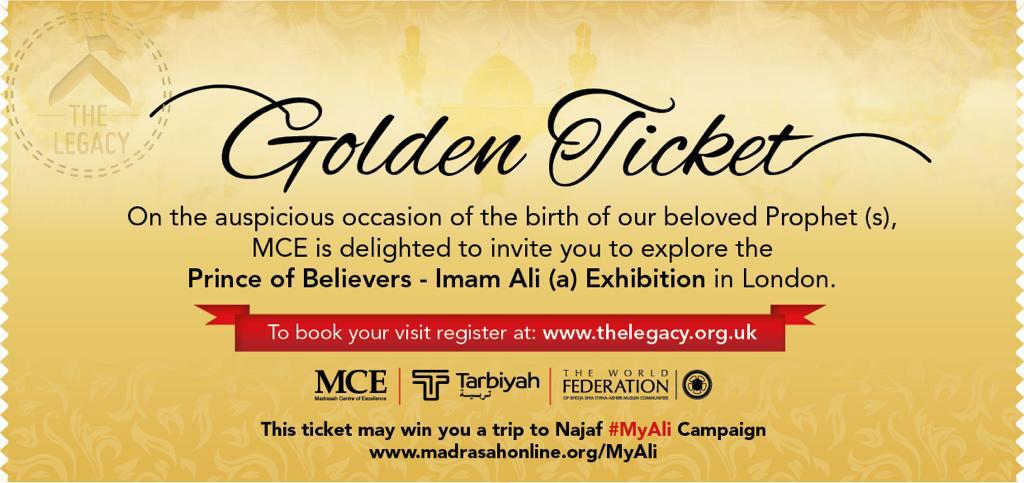 Your special Golden Ticket gives you the chance to win a trip to Najaf. Please find the instructions below:
Share your experience or favourite memory of The Prince of Believers Exhibition in the format of your choice!
For example:
Video
Poetry
Artwork
Cartoon
Slideshow
Photograph with explanation
Written piece or anything else!
Every entry will qualify to be a part of the draw for the following prizes:
First prize – An all-expense paid trip to Najaf
Second prize – £100 Amazon voucher
Third prize – £50 Amazon voucher
Entry to the draw is not based on the quality of the submission.
Every child who submits an entry will be put forward for the draw.
One entry per ticket
Submissions may be shared on TWF and its partner social media channels as part of the #MyAli campaign
Open to children aged 4 years and above
By entering, you agree to the terms and conditions
For questions, please email: [email protected]