MCE Curriculum 2017
Nabeelah Kathrada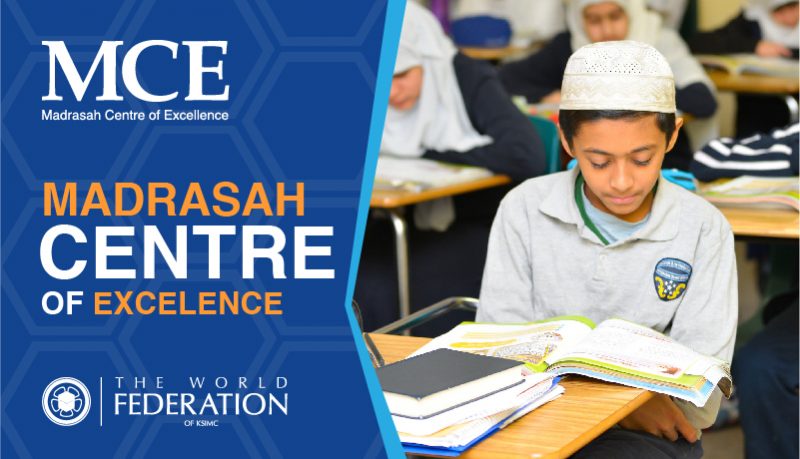 The Curriculum development workstream creates a robust and evolving global curriculum that encapsulates regional variation, modern methodologies, support material for student, teachers and parents whilst retaining core knowledge and spiritual ethos.
The Tarbiyah Curriculum Framework consists of an overarching framework based on the comprehensive verse of Surah Al-Baqarah verse 177, from which eight learning modules have been developed. The vision of the MCE is to nurture piety in our students. Piety, or taqwa, is based on a Muslim's relationship with his Lord. Based on this understanding, it is necessary to fully comprehend the nature of the relationship with our Creator.
Modules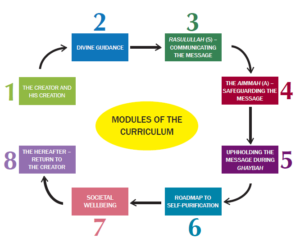 Each module consists of a set of main themes.
The main themes are divided into sub-themes, which form the actual lessons.
The sub-themes are grouped into six two-year age bands. Some sub-themes run through several age groups as they develop into complexity, whereas others are only covered at the appropriate age group.
The Tarbiyah Curriculum Framework aims to promote a madrasah education that focuses primarily on the students' personal growth and development. Therefore, when creating content for the lessons, great emphasis has been placed on Islamic values, identity, self-esteem, a sense of belonging and developing a strong bond with the Qur'an and the Ahl al-Bayt (a). The lesson content is centred around developing a strong Muslim personality capable of fulfilling one's responsibility of stewardship, or khilafah, in society. It is structured to meet the overall goal of our life on earth – service to Allah, ubudiyyah, – and responsible and effective citizenship in society.
---
Since starting, we've created:

Currently, further lessons and guides are in the process if being completed.