MCE Teacher Development
Nabeelah Kathrada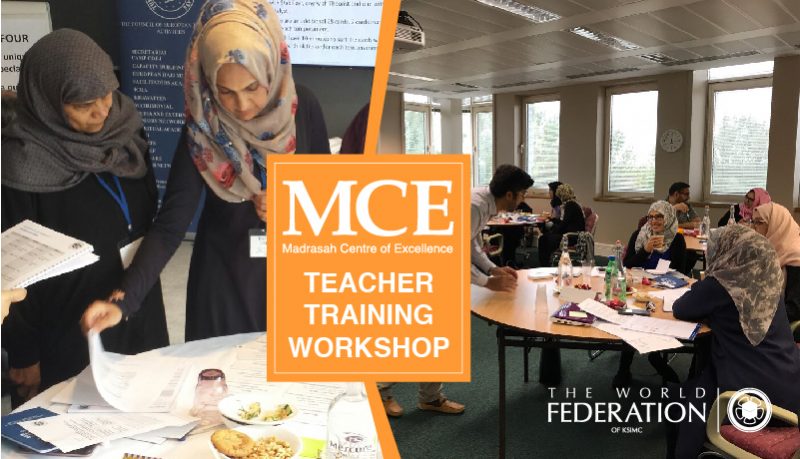 MCE carries out a variety of training programs to equip teachers with the necessary skills to teach the Tarbiyyah Curriculum.
Our programmes are designed to bridge the gap between schools and Madrasahs. Teachers are shown practical and current methodologies, which provide them with an opportunity to experience many different teaching strategies that can be used in the classroom.
All of our programmes emphasize the practical application of Islam to a child's life in way that is positive and age appropriate.
Since starting, we have had 77 programmes take place, as well as training around 1,481 madrasah teachers, Alhamdulilah.
Teacher Skills Programme (TSP)
Our TSP workshops cover key areas of training, which include responsibilities of a madrasah teacher, planning skills, inclusive learning and reflective practice.
The programme was externally evaluated in order to capture the effects it had on teachers and students and these were the findings:
Improved confidence – Most madrasah teachers are not professional teachers and have received very little training for their roles in madrasah. The program builds their confidence in areas of knowledge, skills and resilience to face challenging situations.
Creates a learning community – Teachers said they gained from realising that they were not alone in the challenges they faced and enjoyed sharing ideas with other people
Positive role modellings – teachers felt nurtured and inspired through-out the programmes, which motivated them to want to repeat the experience with their students
Increased student motivation – teachers felt like better role models and were able to respond to the needs of the students better
Increased connection to faith – The programme facilitates ways to connect Islamic education to issues that are relevant to today's learners
---
After each session, we send out a feedback survey, which tells us how we're performing and we were thrilled to receive lots of positive comments from our madrasah teachers:
"MCE, You are doing a great job! Jazakallah for your efforts and may the Almighty grant you success in the completion of this noble task"
"The course was excellent as it developed teaching skills within the Islamic framework/ Madrasah. It was inspiring and gave a lot of info/ways to develop ourselves and teaching"

Husayni Madrasah, Mombasa – 1 April 2017
"It gave me an insight of myself. It also made me realise that I could make or break a person."
"The personality of the facilitator made the module's fun and interesting. He captured our attention. Different methods of teaching kids are very important. Mostly how we approach the kids and our attitude towards them matters a lot!"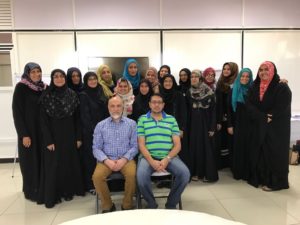 Geneva, Switzerland
March 2017
"The module helped me in seeing differently the way to teach and have a different approach to do it."
"It helped me be more confident and made me realise that it matters in life to think before we speak to be positive. Sometimes frustrated because of the words I wasn't understanding I missed the aim. My favourite was about "agree/disagree/unsure" because we can also use it with children."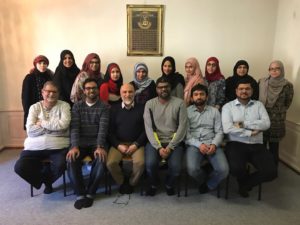 Muhammadi Madrasah, Birmingham
March 2017
"Teaching more important than just imparting knowledge, very skilled and encouraging facilitator, overall fantastic, reflection module useful, stories amazing, interaction and group work, helped with self-confidence self-reflection and activity planning, fantastic facilitator and team, good content and delivery."
"Facilitators passion was a huge help, brought me to tears with just how powerful workshop was, found beneficial the impact teachers have and how easily one can make or break a life, the module opened my eyes towards personal connection and power of 40 seconds."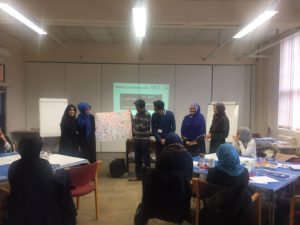 Essex
January 2017
"Roles & responsibility and quality of a good teacher was powerful learning. Great insight into what we should change."
"This programme is been very useful and motivational."
"Highly recommend this programme even for schools"