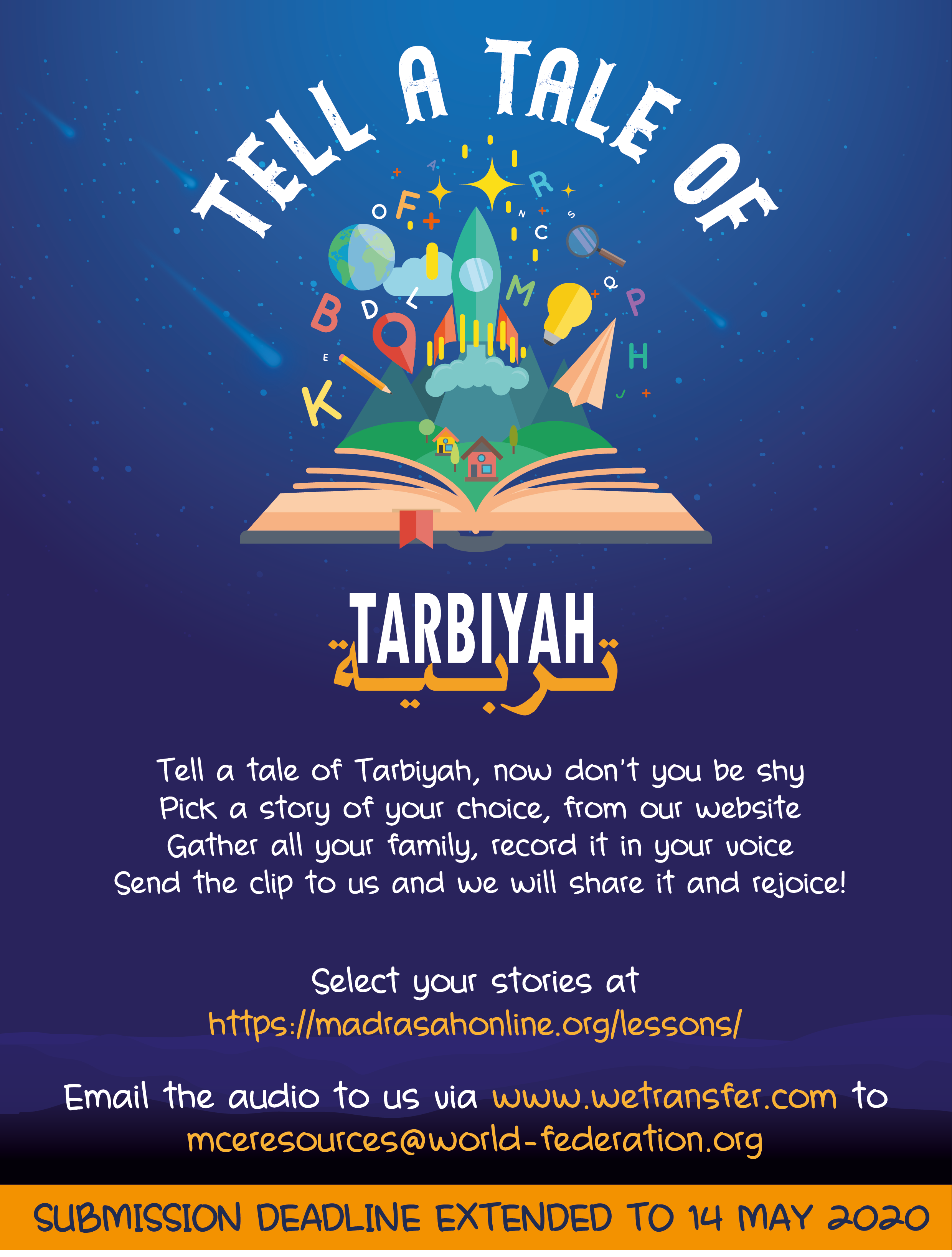 A story marathon for one and all! Calling out to all families to join us in this exciting venture and contribute to the Tarbiyah project.
Choose your Band A or B story at https://madrasahonline.org/lessons/
Record an mp3 audio of you and your family reading a story and we will put it on our website!!
The best audio will be converted into a video by our team – you can see a video sample at https://madrasahonline.org/learning-centre/module-1-band-a-lesson-3/.
Other samples are also available on our learning centre page.
Email your mp3 recording to us using www.wetransfer.com to this email address [email protected]
If you want your family's name to be mentioned with your contribution, please add the name in the message box when sending the file.
Deadline for all submissions is 14/05/2020
Any questions, reach out to us at [email protected]