Salaam Alaykum,
Through its Tarbiyah curriculum and extensive teacher development programmes, the Madrasah Centre of Excellence (MCE) has been providing an effective learning platform for madrasah students across the world.
Our curriculum aims to give the best Islamic education for future generations by following the footsteps of the Ahlul Bayt (as) and instil values of the Holy Quran, which will help them live an Islamic lifestyle.
The work continues to be implemented by regional bodies, with Teacher Skills Programmes (TSP), Neuro Psychology of Learning (NPL) and Micro teach being rolled out to participating madaris worldwide. With the training programmes having already taken place this year, this brings the total number of teachers successfully trained to a staggering 2,150.More training is on its way…
Alhamdulillah, this year, the MCE team have also achieved huge milestones in Australia and North America, with the introduction of the Teacher Skills Programme, which was hosted in these countries for the first time ever. Keep reading to find out more.
Further teacher development programmes are being planned this year, with sessions confirmed for Madris in America, Paris, Sweden and more. We are also pleased to say that 12 Madaris are scheduled to adopt the Tarbiyya curriculum for 2018, with many more joining over the next few years.
With Salaams and Duas,


Shabbar Dhalla, Vice President
Tarbiyah Training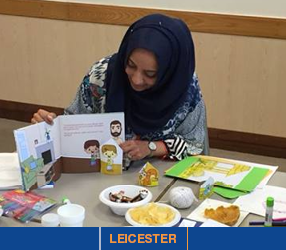 Leicester
The MCE team held two Tarbiyah micro teach sessions in Leicester last month, which will benefit around 240 madrasah students.
These sessions prompt teachers to practise their teaching and storytelling techniques with each other and students, helping to improve their delivery of a Madrasah class.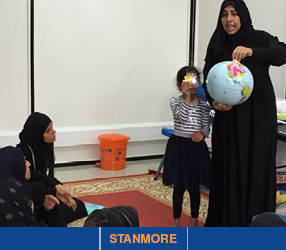 Stanmore
The Shia Ithna'asheri Madressa (SIM) in Stanmore, which caters for 967 students, is making great strides towards adopting the Tarbiyah Curriculum.
Throughout November till January, six Tarbiyah training sessions were held, training 110 teachers. There was a separate session held to help parents understand Tarbiyah curriculum.
Teacher Skills Programme (TSP)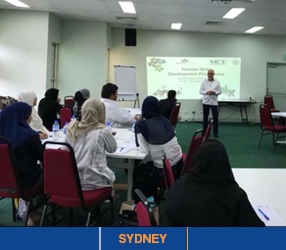 Sydney
It was also a first hosting TSP in Australia. The MCE team partnered up with Imam Hasan Centre in Sydney and the Panjtan Society of Victoria in Melbourne to equip teachers with the Tarbiyah way of learning.
Watch  Federation of Australasian Communities President, Hussein Hussein, give his feedback.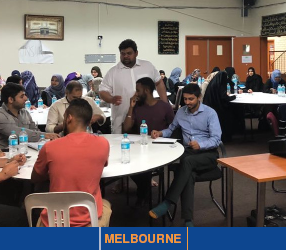 Melbourne
There were around 100 teachers who flew in from all parts of the country, including New Zealand, Brisbane, Melbourne and Sydney to attend both sessions.
The TSP will no doubt enhance the skills of our Madrasah teachers, ensuring our children receive the best Islamic education according to the Ahlul Bayt (as).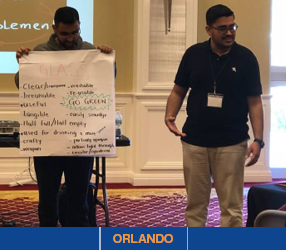 Orlando
Earlier this year, the MCE team held their first ever Teacher Skills Programme (TSP) in Orlando, in partnership with Centre of Islamic Learning (CIL) of NASIMCO.
The workshop was made up of interactive and engaging sessions between the trainers and teachers. Overall 22 Madrasah teachers were trained.
Plans for the future
2018 is set to be a fantastic year for MCE with training programmes, including Tarbiyah sessions and TSP scheduled for Madaris across the world, including Reunion Island, Paris, Sweden, New York, New Jersey, Los Angeles, Arizona, Minnesota and many more!
So far, we have received incredible feedback from everyone who has attended TSP and micro teach sessions, and this will have a huge impact on the way our community children are being taught.