The weekend of January 13-14, 2018, the Center of Islamic Learning of  NASIMCO achieved a milestone in conjunction with the Madrasah Centre of Excellence of the World Federation.
A Teachers Skills Programme was held in Orlando for the Madrasah teachers of the IEC Academy. The head of NASIMCO's Center of Islamic Learning, Riyaaz Jivraj also participated in the 2-day training event and saw for himself the impact this training had on the teachers.  Riyaaz Jivraj, said the TSP training sessions equipped our Madrasah teachers with tools to teach effectively as well as learn different methods of teaching to enhance student learning and understanding."
The objective of the Teaching Skills Programme, which includes the Micro Teach Sessions, is to increase the skills of the teachers and to shift their attitudes and behaviours so that they may be better able to support the learning of the students.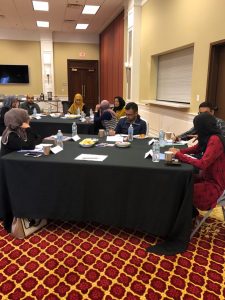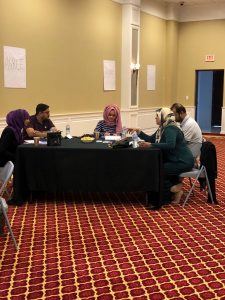 The long-term plan and objectives are to provide every teacher who has gone through the program with the opportunity to experience five additions sessions of Micro-teaching.
A total of 22 Teachers were trained in the Teachers Skills Programme which will conclude with a follow-up Micro Teach Session on January 20, 2018.
Modules in the Teaching Skills Programme included:
Role and Responsibility of a Madrasah Teacher
Qualities of an ideal teacher
Lesson Planning and Planning Skills
Learning and Reflective Practice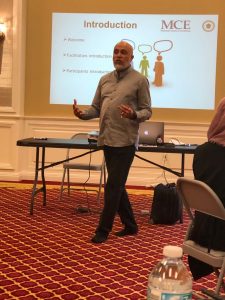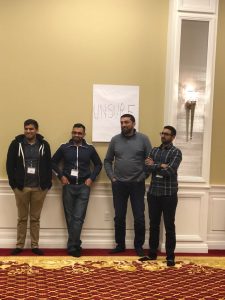 Participant Feedback
"The learning approach through experiences was incredible."
"Thank you for this project it will inspire generations."
"This is definitely much needed for all Madaris to help shift everyone's mindset to a more nurturing environment in Madrasah."
"An excellent, passionate, inspiring and sincere facilitator, teacher and guide. Hats off to the 100% memories."
"Must be done by all teachers."
There will be further programmes that will be organised this year in order to ensure continuous professional development for the Madrasah Teachers, InshaAllah.  We extend our gratitude to the Husseini Islamic Center of Orlando and the IEC Academy Leadership for all their support in the organization of the program. We also wish to thank the Madrasah Centre of Excellence for their support. We are very grateful to the facilitators Sayyid Aliraza Naqvi and his assistant Fatma Naqvi for their time and effort in developing the Madrasah Teachers.
Our appreciation extends to the Madrasah Teachers and their family members for the dedication, support and sacrifice accorded towards this noble cause.